California Assembly members want Planned Parenthood investigated for the illegal trafficking of illegal aborted baby organs — especially now that a third video has been released of Planned Parenthood doctors, Katherine Sheehan and Savita Ginde casually discussing the sale of aborted baby body parts, while negotiating, and making the arrangements.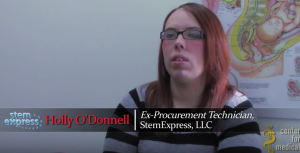 The revelation of the two previous videos catching senior medical directors at Planned Parenthood explaining how the abortion clinics sell aborted baby's fetal organs and tissue to biotech firms, have elicited nationwide outrage and disgust at the depths of depravity… But not from the media, and not from Democrats.
It was not only shocking to see that licensed "health care professionals" are illegally selling aborted babies, known as "fetal harvesting," the hypocrisy of the pro-abortion movement is astounding.
The videos show that the organs and tissue from aborted babies are being haggled over as if they were car parts.
Featured in the Movies: California Planned Parenthood Affiliates
Assembly members Shannon Grove, Jim Patterson, Donald Wagner, Brian Jones, James Gallagher, Devon Mathis, and Matthew Harper, are calling on California Attorney General Kamala Harris to investigate Planned Parenthood for allegedly trafficking aborted baby organs for profit. "The buying and selling of aborted baby organs is a despicable and dehumanizing practice. When credible accusations of this grisly practice come to light, it is the responsibility of the Attorney General to investigate," said Grove. "Kamala Harris needs to fulfill her constitutionally mandated obligation to uphold the law. So far all she seems concerned about is investigating those who helped reveal what has been going on in the offices of Planned Parenthood."
But Kamala Harris is too busy going after the video creators, Center for Medical Progress, which states it is "a group of citizen journalists dedicated to monitoring and reporting on medical ethics and advances."
The Assembly members sent a letter to AG Harris asking these questions be answered:
Does California have laws or rules regulating the buying and selling of the body parts of unborn children, and if so are Planned Parenthood clinics in compliance?
If Planned Parenthood clinics charge fees for unborn babies hearts, livers, lungs, and other body parts, is this a part of regulated commerce in this state?
Are there limitations regarding who can buy these body parts and what they can be used for?
Are mothers required to sign consent forms before parts of their unborn babies can be sold or given to interested companies, and if so, are these rules being followed?
Is Planned Parenthood doing illegal Partial-Birth Abortion procedures or altering their abortion methods in order to not damage body parts for interested buyers?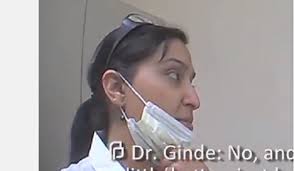 The Assembly Members officially requested that AG Harris initiate a special investigation to examine these allegations against California's more than 100 Planned Parenthood clinics to get answers these questions.
Video Number Three is Horrid
In the Planned Parenthood abortion clinic pathology laboratory, where the bodies of babies are brought after abortions, Dr. Ginde says that payment per organ removed from an aborted baby is preferrable to Planned Parenthood, rather than a set price for all of the parts: "I think a per-item thing works a little better, just because we can see how much we can get out of it."
The sale or purchase of human fetal tissue is a federal felony punishable by up to 10 years in prison or a fine of up to $500,000 (42 U.S.C. 289g-2), though the law is riddled with loopholes that essentially allow such sales.
Dr. Katherine Sheehan, Medical Director emerita of Planned Parenthood of the Pacific Southwest in San Diego, describes in the video her long-time relationship with Advanced Bioscience Resources, providing aborted fetal organs since 1989."We've been using them for over 10 years, really a long time, you know, just kind of renegotiated the contract," Sheehan said. "They're doing the big government-level collections and things like that."
Holly O'Donnell is featured in the video with a disturbing story. O'Donnell was hired by biotech company STEMExpress as a phlebotomist, but actually went to work as a "procurement technician," procuring tissue from fetuses for the biotech firm. "I thought I was going to be just drawing blood, not procuring tissue from aborted fetuses," said O'Donnell. She described blacking out on her first day of work in a Planned Parenthood clinic when, without warning or training, was asked to dissect a freshly-aborted fetus on her first day. "What have I gotten myself in to," she said she asked herself that first day on the job. "They weren't looking for a compassionate individual at all," said O'Donnell. "I think they were interested in me as a phlebotomist because I can draw quick. They wanted someone to get the numbers up."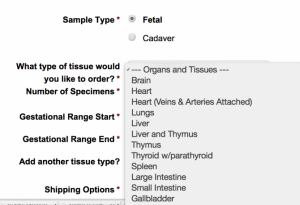 O'Donnell's job for six months was to identify pregnant women at Planned Parenthood who met criteria for pre-arranged fetal tissue orders, and then to dissect the fetal body parts after the abortions. But she said "half of the girls don't want to have abortions."
"For whatever we could procure, they would get a certain percentage," O'Donnell said of the financial arrangement between Planned Parenthood and StemExpress:. "The main nurse was always trying to make sure we got our specimens," O'Donnell said in the video. "No one else really cared, but the main nurse did because she knew that Planned Parenthood was getting compensated."
Cate Dyer, STEMExpress owner, has been featured in the Sacramento Business Journal as one of the one of this year's Business Journal "Women Who Mean Business," and was one of last year's "40 Under 40."
"Stem Express is now a multi-million dollar company that provides human blood and tissues for researchers all around the world for the use in cures and treatment for diseases like Parkinson's, Alzheimer's and HIV," News 10 reported. "Dyer said that samples can get as specific as age, gender and ethnicity."
The Assembly members' letter also includes information about a brochure from Placerville, California-based StemExpress, which provides research laboratories with aborted organs it buys from Planned Parenthood clinics. The document link is here along with screen shots of the company's order form, which lets its customers order unborn baby organs by type, such as heart with veins and arteries attached, and by age of the unborn child (e.g. 18 weeks, 19 weeks, 20 weeks, etc.).
In a video, Planned Parenthood CEO Cecile Richards fought back at the video makers, Center for Medical Progress, "I want to be very clear, the allegations that Planned Parenthood profits in anyway for tissue donation is not true."
According to Assemblywoman Grove's office, AG Harris has not yet replied. Several congressional committees are investigating the matter, as are at least eight state's governors.
Dr. Nucatola videos: Edited version of Video #1; Full version of Video #1 
Mary Gatter videos: Edited version of Video #2; Full version of Video #2
Third video with Planned Parenthood doctors Katherine Sheehan and Savita Ginde, and former STEMExpress employee Holly O'Donnell is HERE.