As the California Legislature returned from summer recess yesterday, top on most political insiders' minds is Gov. Jerry Brown's special legislative session to increase taxes through approval of a group of transportation bills. Brown and Democrats claim the tax increases are needed ostensibly to improve California's deplorable roads and crumbling bridges, long neglected by Caltrans.  However, it was Brown who failed to properly fund transportation needs through the new budget – the largest state budget in California history.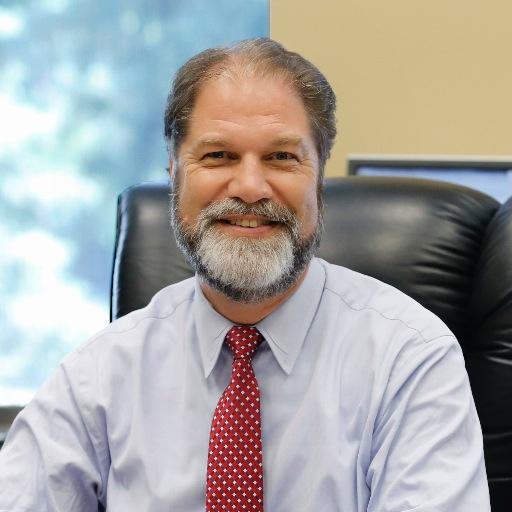 Sen. John Moorlach R-Costa Mesa, says the "transportation" special session appears to be an exercise "designed to pressure legislators into supporting a tax hike on gasoline – even though Californians already pay the nation's highest taxes." And especially concerning is this regressive tax would hurt low income families, and the working poor the most. "How can you do this to the poor?" Moorlach asked. "This take a larger percentage of their budgets."
The Democratic Party claims to be for the poor, but continues to impose regressive, higher taxes that cannot be offset by higher hourly minimum wage or welfare benefits.
Moorlach, the Legislature's only CPA, is correct. "We're trying to say something needs fixing. You can't have the highest tax rates and the worst roads," Moorlach said in an interview Monday. "With 62 percent of Caltrans projects over budget, our Caltrans CEO isn't really reining it in at all."
"While we find that Caltrans has achieved some successes in delivering individual projects and has made minor improvements to the COS program in recent years, the program generally lacks accountability and is not operating efficiently," the Legislative Analyst's Office wrote in The 2014-15 Budget: Capital Outlay Support Program Review. "For example, the Governor's proposals would result in the program being overstaffed by about 3,500 full-time equivalents (FTEs) beginning in 2014-15, at a cost of more than $500 million."
Before the recent LAO report, the California State Auditor sounded the warning gong: "Based on our review of the data provided by Caltrans, 62 percent of the projects that completed construction in fiscal years 2007–08 through 2009–10 had support costs that exceeded their respective budgets. These overruns totaled more than $305 million of the $1.4 billion in support cost expenditures for the projects that completed construction during these fiscal years."
These ignored warnings, together with Gov. Brown's special session tax increase proposal, led Sen. Moorlach to introduce Senate Bill X1-9.  It will be heard in the Transportation Committee's Special Session meeting on Wednesday.
Senate Bill x1 9 prohibits the use of one-time, nonrecurring funds to support permanent ongoing state positions within the Department of Transportation. This bill also requires Caltrans to increase contracting for architectural and engineering services decreasing the use of permanent civil service positions for this workload.
Moorlach said his bill is about the breadth of contracting opportunities, and not about how the bidding process actually works.
However, "if no-bid contracting is something that Caltrans does as a policy, then there is even more restructuring that needs to be done within this agency," Moorlach added.  "According to Caltrans regulations on their own contracting policy, there are several stages of qualifying contracts and if Caltrans is following the process, then there are negotiations and the cost should be held to reasonable levels."
Mismanaged Reckless, Unrestrained Caltrans
Caltrans is a mess. I've been covering the mismanaged agency for many years. In 2013, Caltrans Director Matthew Dougherty was reconfirmed by the Senate, despite overwhelming evidence of gross mismanagement during his leadership. It was under Dougherty's watch and decades in management at Caltrans that many mishaps, corruption, mistakes and cover-ups have taken place. The San Francisco Oakland Bay Bridge, destroyed by the 1989 Loma Prieta earthquake, took 24 years and billions in cost overruns to rebuild. To this day, the faulty construction of the bridge is due to Caltrans gross mismanagement.
But it didn't stop there with Caltrans' reckless mismanagement:
* There were significant construction delays, new bridge cost overruns, the outrageous $10 million public relations contract, irresponsible vehicle purchases and vehicle rentals.
* There were Caltrans employees falsifying overtime and test data and stealing state property.
* There are more than 20,000 Caltrans employees making more than $100,000 annually.
* The Bay Bridge was so grossly neglected that the state auditor blamed $3.2 billion retrofit cost overruns in 2010 on the neglect.
"There is more. And it is all under the watch of acting Director Malcolm Dougherty.
A 2011 Senate Budget committee agenda addressing a contracting proposal shows committee analysis found contractors cost $243,000. However, if you read further, they acknowledge that better contracting could get the cost down to $209,000. That includes overhead calculations in full time employees totaling $96,000 a year."
I wrote this in 2013. And yet today, in August 2015, the governor is proposing raising huge taxes to cover additional transportation costs for the transportation agency still operating under a cloud of mismanagement and corruption.
But even more telling are the outrageously poor rankings Caltrans has received over 20 years:
* Ranked 50th in overall highway performance and spending efficiency
* Ranked 49th for having urban interstates in poor condition
* Ranked 48th for having rural interstates in poor condition
* Ranked 48th for having rural arteries in poor condition
* Ranked 41st for having rural arteries with narrow lanes
* Ranked 35th for having deficient bridges
* Ranked 34th for having urban interstate congestion
According to Caltrans regulations on their own contracting policy, there are several stages of qualifying contracts and if Caltrans is following the process, then there are negotiations and the cost should be held to reasonable levels.
In June, Cathrina Barros, president of the Professional Engineers in California Government, the labor union for Caltrans engineers, claimed in an op ed that awarding contracts to private firms cost twice that than having the work performed by Caltrans employees.  And again last weekend, she wrote a letter to the editor in Sunday's OC Register Commentary Section attacking Moorlach's bill. "I am honored to have the President of PECG go after me, falsely, but going after me all the same…"
"They argue that the cost per employee is less than that of private sector architects or engineers," Moorlach said. "But, the union is relying on pre-1999 data, so the hefty pension plan contributions are understated in their numbers. Other studies suggest that the in-state employee costs may be higher when long-term pension costs and debt payments are fully considered."
Moorlach explained that the benefit of outsourcing "is that you can quickly and adeptly expand or reduce the number of contractors.  This is not as easily done with employees.  Consequently, Caltrans has 3,500 more employees than it needs.  A simple calculation of this opportunity cost, of roughly $500 million per year, brings the costs to $143,000 per employee."
The committee analysis on Moorlach's bill says that state staff costs $158,000 per employee per year. "The low-state numbers are usually averages of all ranges of state engineer costs and do not reflect the higher costs of specialized needs that a contractor can provide with more flexibility," Moorlach said. "Further, when a contract is complete, there are no lingering costs. But when state employees are hired for long-term positions, Caltrans cannot justify their salaries when they are not working on actual projects."
Moorlach said given the mismanagement within Caltrans, cutting costs is a much better option that should not be passed over.
Moorlach's Senate Bill X1-9, the Responsible Contracting for Caltrans Act. It addresses the glaring flaws at Caltrans:
1.  CA's gas taxes are the 4th highest in the nation. According to the American Petroleum Institute, California's 61-cent-per-gallon gas taxes are the 4th highest in the nation, behind only Pennsylvania, New York and Hawaii. This does not include the recent addition of extra cap-and-trade taxes resulting from bringing fossil fuels under California's AB 32 law.
2.  CA's gas prices are the nation's highest.
According to AAA, the current national average price for a gallon of 'regular' gasoline is $2.63. California's current average price is $3.69 per gallon (as of 8/5/15).
3.  CA's gas tax & transportation fees yield $10.6 billion annually. According to the State of California, Department of Transportation, Division of Budgets, 2014/2015 Fiscal Year estimates, the State brings in at least $10.6 billion in taxes and fees "dedicated to transportation purposes."
4.  Caltrans spends just 20% of that revenue on state road repair & new construction.  Last year, Caltrans spent $1.2 billion in state road maintenance & repair, and $850 million in new construction.  Similar amounts are planned for the 2015/2016 CA State budget.
5.  Caltrans wastes half a billion dollars annually on extra staffing.
6.  CA's roads rank near the bottom in every category, including:
7.  Poor road conditions cost Californians $17 billion yearly in vehicle repairs, $702.88 per motorist.
8. 34% of CA's major roads are rated to be in "poor" condition.
"I've run a department," Moorlach said. "Nearly every metric that I've reviewed coming out of Caltrans has been screaming for a reorganization of this agency.  With an opportunity to provide them with another $6 billion per year, it would be a great move on the part of management and the PECG union to educate the public on how it will efficiently manage this potential income stream with the lowest overhead expense ratio possible."
Moorlach added: "Reducing Caltrans' bloated size before proposing that California families pay even higher taxes to fix our roads is the right thing to do."