Former Orange County Supervisor John Moorlach won his Senate race in March, and already has become a standout. Now-Senator John Moorlach, R-Costa Mesa, has waged challenges to Democrat Gov. Jerry Brown's May Budget revise, minimum wage hikes, Democrats' lack of fiscal restraint and perpetual overspending.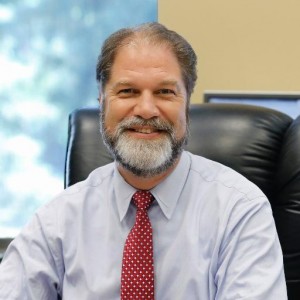 Moorlach, eloquently, but authoritatively, has become the Legislature's outspoken expert on California's Department of Transportation's 3500 unneeded engineers and gross careless spending, while the governor simultaneously asked taxpayers to foot the bill for even more transportation taxes.
In 1994, Moorlach accurately predicted Orange County's bankruptcy. He then was appointed county treasurer, where he helped the county recover, and eventually thrive once again. Re-elected treasurer twice, Moorlach then ran for and won Orange County Supervisor. Prior to serving Orange County Moorlach was a Certified Public Accountant, Certified Financial Planner, and Vice President and partner in an accountancy corporation.
So when Moorlach points out a really bad bill, as the Legislature's only CPA, many take notice.
Moorlach's 'Turkey Bills'
In an interview, Moorlach shared some highs and lows of the recently completed legislative session, and specifically, some bills that should not be signed into law.
SB 331 by Sen. Tony Mendoza, D-Artesia, is one such bill.  Carrying the outright lie of a title, "Civic Reporting Openness in Negotiations Efficiency Act," the bill's purpose is to neuter and nullify the COIN process. "Civic Openness in Negotiations," or COIN, is an ordinance that brings more transparency to labor negotiations with public employee associations.
"People want COIN," Moorlach said. He explained the conflict: Public Employee Unions bargain for terms behind closed doors, but do it with the same politicians who rake in large union campaign money. "It's the biggest conflict of interest on the planet," Moorlach said. Sen. Tony Mendoza is well known for carrying the water for unions. "Unions don't stop – they work night and day until they get what they want," Moorlach said. "They do not see how abusive they are."
"A gift to AFSCME and the Orange County Employees Association, this mendacious bill would require those municipalities – and only them – to adopt ordinances requiring greater disclosure of any contract worth $50,000 or more," the Sacramento Bee editorial board recently wrote.
In California, public employee unions are the largest political special interest by far – outspending "big oil," and the California Chamber of Commerce significantly. Yet rarely does the media identify unions as political special interest – likely because public employee unions put Gov. Jerry Brown back in the governor's office, as well as most of the Democrat members of the Legislature.
Moorlach expects Brown to sign the bill, noting unions' overwhelming financial support for Brown since he ran for governor again in in 2010, his 2014 re-election, as well as Brown's Proposition 30 income tax and sales tax increase in 2012.
"And if it's such a great idea, Mendoza should have attempted to apply it to all local governments. He didn't; that's not his goal, nor that of his benefactors. Once again, Democrats approved it overwhelmingly. Brown needs to kill this turkey," the Sac Bee editors said.
Heads Should Roll
In August, Moorlach garnered attention to the largely ignored Legislative Analysts Office audit finding that Caltrans is overstaffed in its planning and engineering staff by roughly 3,500 employees, costing taxpayers approximately half a billion dollars a year.
"If I got that report handed to me as an official, heads would roll," Moorlach said. "We would change people immediately."
"We're generating among the highest revenues for our roads, and yet have some of the nation's worst road conditions," Moorlach said. "This and other available data indicates a very clear and pressing need for oversight and reform at the California Department of Transportation."
The LAO stands behind its report of 3,500 extra engineers but revised the number closer to 3,300 after Caltrans provided more accurate data.
Moorlach also focused attention on the recent audit by the California State Auditor showing Caltrans approved the time sheets of an engineer who played golf for 55 workdays from August 2012 to March 2014.
"After being reassigned in April of 2014, supervisors continued to fail to directly supervisor this engineer from May to June of 2014," Moorlach said in a press statement. "His time sheets were still approved during that month-long period."
"This is another example of desperately needed reform at Caltrans," Moorlach said. "This engineer played golf for 55 days, and Caltrans supervisors approved his time sheets.
 How can we ask Californians to pay more for road repair without fixing Caltrans? We have no confidence that Caltrans is spending money properly. None."
"When you're overstaffed by 3,300 employees, I guess the only thing you can do is play golf," Moorlach added.
Results Oriented Guy
"I don't see a proactive Legislature trying to trim," Moorlach said. "In Orange County, we had ROG – results oriented government." Moorlach said California should be doing comparative studies with other states on same departments. "California outsources 10 percent of Caltrans. Florida outsources 80 percent of it's transportation issues," he said. "There are a lot of places we could cut. I ran a department. I know."
Moorlach said Brown's supposedly "balanced budget," is dubious, especially noting "the recession happened after Brown's balanced budget."
"The budget was balanced on the backs of roads, freeways and bridges," Moorlach said. "And Jerry Brown needs a special session for a transportation tax and Medi-Cal tax… the whole system is dysfunctional." Moorlach also noted Brown called for the special legislative session to raise taxes only two months after he signed the largest budget in state history, at nearly $160 billion dollars. The Senate Republican Fiscal Office reported different budget numbers, and says Brown's budget "proposes a new record high spending level of over $265 billion. This exceeds the 2014 Budget Act total spending ($254 billion) by over $11 billion. State General Fund spending accounts for more than half of the increase, growing by $7 billion from $108 billion last year to over $115 billion for 2015-16. Unfortunately, this rapid state spending increase will not be sustainable."
Moorlach describes his first legislative session as a "whirlwind, crazy, and fun." And he said he knows Republicans made an impact: Democrats failed to pass the SB 350 greenhouse gas tax, $2 per pack tobacco tax for Medi-Cal, which leaves the governor with a $1 billion shortfall in his 2016 budget. They failed to pass the car registration tax of $65 per vehicle, or the 6 cents a gallon gas tax. "Jerry knew we weren't budging."