Justice Department Inspector General Michael Horowitz and FBI Director Christopher Wray testified before the Senate Intelligence Committee June 18 on Horowitz's review of the Hillary Clinton email investigation during the 2016 presidential race. However, there is one explosive piece of information that isn't getting much attention, and that's the connection between Clinton campaign Political Director Amanda Renteria and Obama Attorney General Loretta Lynch. If Amanda Renteria's name rings a bell it's because she also recently ran for California Governor in the primary election.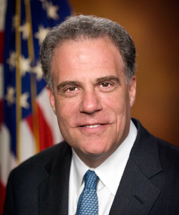 That the Clinton emails referenced an alleged conversation between Clinton campaign Political Director Amanda Renteria and Obama Attorney General Loretta Lynch is damning.
California's connection to the FBI Russia probe in the 2016 Presidential Election is already deep, and getting deeper by the day. Recently named in Inspector General Michael Horowitz's report to Congress was Amanda Renteria, a top-Clinton 2016 campaign official, who currently works as the Chief of Operations for California Attorney General Xavier Becerra.
Becerra has his own troubles in D.C. as he was up to his eyeballs in the House Democratic Caucus Awan Brothers Congressional IT Scandal. Then-Rep. Xavier Becerra was the caucus chairman when he gave a fake server to the cops in order to obstruct their investigation. "The executive director of the Democratic Caucus was Sean McCluskie, who was Becerra's chief of staff and is now chief deputy attorney general of California," Daily Caller reporter Luke Rosiak reported in 2017. "The Awans and their associates collected more than $5 million in pay from congressional offices, often drawing chief-of-staff level pay though there is reason to believe many didn't even show up. The House's internal probe found they logged into servers they had no affiliation with, used members' usernames, covered their tracks, and persisted even after being fired."
Since the January 2017 appointment of Xavier Becerra to California Attorney General by California Governor Jerry Brown, I've questioned why Becerra was chosen out of all of the qualified Deputy AG's and lawyers in-state, and suggested it was to provide distance between Becerra and DC, as well as a strong offense during the investigation into his leadership role in the Congressional IT scandal and cover up.
Becerra, a sitting member of Congress since 1993, was surprisingly appointed to the California AG's office when then-California AG Kamala Harris was elected to the U.S. Senate. Did he miss California? Not likely, since he and his wife and three daughters lived in and own a million dollar home in the D.C. area and by all accounts, were ensconced as permanent residents. (It appears the Becerra's just this month sold their home in Maryland).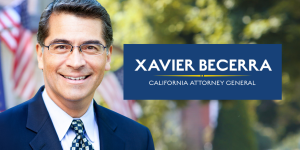 Even stranger was the out-of-the-blue announcement in February 2018 by Amanda Renteria of her candidacy in the California gubernatorial primary election in June. Most candidates announced early: Gavin Newsom announced his candidacy in early 2015; John Cox announced in March of 2017; Travis Allen announced in June 2017; Antonio Villaraigosa announced two days after Trump's election in November 2016. But Renteria waited until only a few months before California's June 2018 primary election to announce her candidacy, when the others were already well known and had been campaigning, in some cases, for years. Strangely, Renteria refused all media interviews when she first announced.
As with Becerra, I suspect she also needed a strong offense for her role in the FBI Russia probe, as the top-level Political Director for Hillary Clinton's 2018 Presidential Campaign.
FBI Russia Probe
The reporting last year that the FBI was in possession of a Russian intercept of a purported Democratic Party email is certainly no longer a secret and starting to sound like a broken record. However, those paying attention noticed that the Russian document cited described how then-Obama Attorney General Loretta Lynch had allegedly privately assured top Clinton campaign official Amanda Renteria that the DOJ email investigation into Clinton's emails would not go too far or long into Clinton's illegal use of a private server while she was Secretary of State.
If this revelation is true, despite Lynch's protestations, such an understanding and deal would not only have completely undermined the integrity of the FBI's investigation, but compromised the U.S. Attorney General's office. It also presents many questions about then-President Barack Obama's involvement, as well as how deep and high up the cover up goes.
During his testimony, OIG Horowitz said that Clinton 2016 campaign Political Director Amanda Renteria and Attorney General Loretta Lynch exchanged "highly classified material" with each other in 2016. But it's so "Highly classified," Horowitz could not discuss it on camera in front of the congressional committee – it had to be done behind closed doors. However, Horowitz emphatically said he wanted Grassley's committee to have the information.
Who Is Amanda Renteria?
Amanda Renteria made many Democrats scratch their heads when jumped in the California Governor's race near the end of the campaign.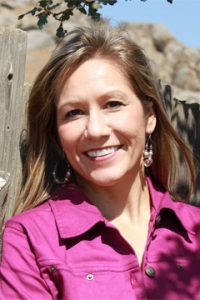 Renteria currently works for California Attorney General Xavier Becerra as his Chief of Operations.
Her prior jobs included working for Democratic U.S. Sens. Diane Feinstein 2004-2006, and Debbie Stabenow 2006-2013.
In 2014 she ran for Congress against California Rep. David Valadeo, and lost.
In early 2015, Renteria was hired by Hillary Clinton's 2016 presidential campaign and worked as the Political Director.
After the 2016 presidential election, Renteria was hired by California AG Xavier Becerra to work as his Chief of Operations.
You are the company you keep; foolish friends will eventually destroy you.
Where Does The Case Stand?
The FBI is still refusing to allow even members of Congress with top security clearance to see intercepted material alleging political interference by President Obama's attorney general Loretta Lynch. However, Horowitz said he would provide the investigating congressional committee with the highly classified information he has.
If the evidence documents a legitimate and authentic exchange between Obama AG Lynch and Clinton official Amanda Renteria, we can only conclude that the Obama administration put politics ahead of its duty to enforce the law. And if we are drawing these conclusions, shouldn't the United States Attorney General do the same?