[Publisher's Note – We are pleased to offer this polling information from retired State Senator John Lewis, of the Lewis Consulting Group.  Lewis is one of California's most well respected political strategists – Flash]
45TH CONGRESSIONAL RACE UP FOR GRABS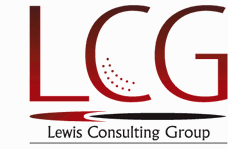 In a poll released this morning, 3 prominent Orange County political figures County Supervisor Todd Spitzer, U.S. Representative Ed Royce and State Senator Mimi Walters emerge as early frontrunners to succeed retiring Congressman John Campbell.  So far, only Walters has declared her candidacy for this overwhelmingly Republican seat.
The survey was conducted June 28-30.  With a 300 sample of likely voters for the June 2014 election, the survey yields a margin of error of +/- 4.75%.
You can see all of the questions asked and responses here: CD45 – Frequencies.  Also there are two files of cross tabs: CD45 – Crosstab Tables I and CD45 – Crosstab Tables II.
Lewis Consulting Group President and former Orange County State Senator John Lewis advised those reviewing the results that this is just a "snapshot in time".  Lewis said this particular project was not coordinated with any potential candidate and because of the amount of interest generated locally, he decided to share the results publicly.
Senator Lewis noted, "This will undoubtedly be a very fluid race and with the millions of dollars anticipated to be spent influencing this election, it is important to know where some of the potential candidates stand versus each other and judge their relative strength at this moment in time."
Lewis Consulting Group is based in Orange and provides government advocacy, election services and polling research for a wide array of private sector, public sector and political clients.  Principals John Lewis and Matt Holder launched the firm in 2000.