While the state of California is extracting billions of dollars from businesses and utilities through the California Air Resources Board's cap-and-trade program auctions, the Legislature can't decide how to spend the billions.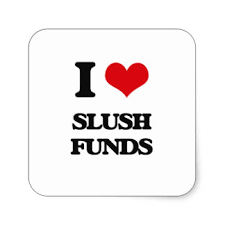 Instead, lawmakers have been arguing over how to direct the monies into their own districts on some rather dubious projects, and predictably, on public transit and light rail trains.
Gov. Jerry Brown has his own dubious project: He carved out more than $1 billion of cap-and-trade revenue for his unpopular high-speed-train-to-nowhere.
Brown expects to have more than $3 billion in auction proceeds available to spend this year, but on what?
This state's cap and trade program, born out of Assembly Bill 32, California's Global Warming Solutions Act of 2006, requires the state to reduce overall greenhouse gas emissions to 1990 levels by 2020.
This is accomplished by forcing all heavy industry to buy an "allowance" for every ton of carbon dioxide and other greenhouse gases they emit.
The trucking industry was forced to retrofit or replace all diesel engines with Diesel Particulate Filters that cost more than $20,000 per vehicle. The California Air Resources Board's heavy-duty, on-road truck and bus regulation will ultimately mandate the forced replacement of most diesel powered commercial motor vehicles.
This is why Californians pay the highest gas prices and gas taxes in the nation.
Cap-And-Trade
California law stipulates that cap-and-trade funding must be spent on projects that reduce pollution. Republicans proposed using cap-and-trade dollars for road repairs in order to decrease traffic, which in turn will reduce emissions. Better roads also greatly improve gas mileage and traffic flow.
However, the crony capitalists who benefit from cap-and-trade spending – renewable energy companies, public transit, affordable housing projects, and environmental groups — don't want the money going to road improvement. In fact, road repairs and improvements don't even make the list.
Some cities want cap-and-trade funds to prop up failing public transit systems – most of which are losing ridership. A recent report in the Los Angeles Times found that despite spending $9 billion dollars to expand light rail and subway lines, transit ridership in the Los Angeles region has declined ten percent over the past decade.
The Texas Transportation Institute at Texas A&M issues an annual "mobility report" which measures the typical travel delays, excess fuel consumption, and congestion cost for commuters in the nation's major urban areas. All five of the most congested and traffic-plagued cities either invested in humongous mass transit experiments designed to reduce that congestion (Los Angeles, Atlanta, Miami, Dallas-Fort Worth) or else they boasted older, well-established, vast rail systems much-praised by urban planners (New York City, Chicago). The rankings in this mobility report give no indication that these projects do anything to solve the problem. Of the 15 cities with the worst delays, every one of them has invested huge sums in rail mass transit, without experiencing improvement on the highways.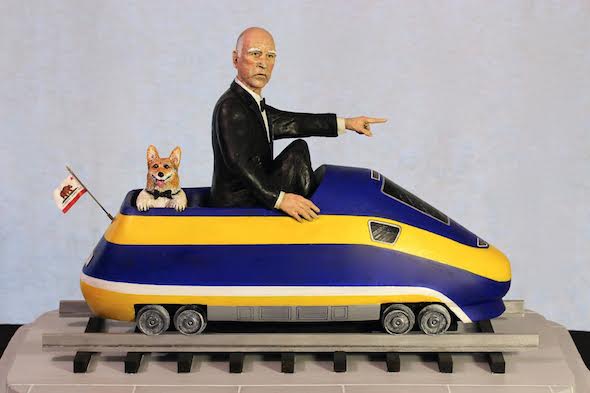 Enviros' Wish Lists
The Environmental Defense Fund published its own report on how AB 32's cap-and-trade funds should be "invested."
In its report, Invest to Grow, the EDF claimed "Targeted investment of AB 32 proceeds can catalyze even greater growth of California's clean and efficient economy and deliver a new wave of customers to California businesses operating in these sectors."
The EDF advocated for more subsidies in companies similar to Solyndra and Fisker – both now bankrupt despite taking hundreds of millions of dollars in government subsidies.
"In addition to bolstering California's economy, AB 32 investments can reduce air pollution, fill gaps created by reduced state and federal funding, accelerate energy independence and save businesses money."
Hooey.
Lacking Accountability
Republicans in the Legislature say Democrats are guilty of using the cap-and-trade money as a slush fund to pay for pet-projects that have little to do with the environment. It seems they are not wrong.
California's formerly non-partisan Legislative Analyst published a jaw-dropping report in January announcing it was no longer necessary to require that cap-and-trade funding be spent on projects that reduce pollution.
The LAO reported:
Under current law (and potentially under future court decisions), the state can only spend auction revenue on activities that facilitate GHG reductions. However, this requirement creates some significant policy challenges. First, spending auction revenue on GHG reductions is likely not necessary to meet the state's GHG goals and likely increases the overall costs of emission reduction activities. This is because, in certain cases, spending on GHG reductions interacts with the regulation in a way that changes the types of emission reduction activities, but not the overall level of emission reductions. Second, the requirement to spend on GHG reductions limits the Legislature's flexibility to use the revenue in a ways that could achieve other goals, such as (1) offsetting higher costs for households and businesses associated with higher energy prices; (2) promoting other climate-related policy goals, such as climate adaptation activities; or (3) promoting other legislative priorities unrelated to climate policy. 
To justify their new findings, the LAO ranked the state's regulations expected to help California meet its 2020 greenhouse gas emissions reductions, listing cap-and-trade as number #1, and the Low Carbon Fuel Standard number #2.  The regulation of the Low Carbon Fuel Standard is how Gov. Brown plans to reduce petroleum consumption in California by 50 percent by 2030 – a plan he couldn't get passed last year in the Legislature. The 50 percent gas reduction requirement was removed from Senate Bill 350 in order to pass the rest of the global warming regulations in it.
Brown also plans to use the Low Carbon Fuel Standard to achieve the state's 2030 and new 2050 greenhouse gas emission reduction targets.
The Low Carbon Fuel Standard regulation, focused on transportation modes, requires a 10 percent reduction in the carbon intensity of gasoline and diesel from 2010 levels by 2020, with carbon intensity targets designed to become tougher each year.
Cap-and-trade Auctions = Slush Fund
The California Air Resources Board holds quarterly auctions to sell a limited number of greenhouse gas emission allowances to the businesses the CARB deems to be the state's biggest polluters. The idea is that by limiting allowances, and slowly reducing their number over time, the state's total greenhouse gas emissions will be reduced.
However, while amassing billions of dollars every year without specifying how the money is to be spent, is a recipe for a gigantic slush fund, and a great deal more waste and fraud. Doing away with the rules that govern how cap and trade funds will be spent is all the proof one needs to see through the thin veil of a huge slush fund.