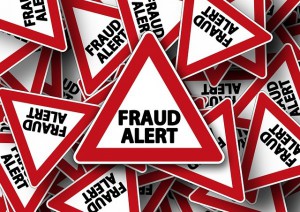 I keep getting campaign mail where candidates are touting their support from the California Small Business Association. Sounds like a good endorsement, right? WRONG.
I'm pretty involved in politics here in the Golden State – and I have to scratch my head. Because this group – well, it's a fraud. I am aware that they host a big lunch in Sacramento each year (coincidentally that is today) but otherwise they do nothing that I am aware of to actually help small business. On the contrary, as you will read below, they actually throw their organization's endorsement, with its misleading title, around on various political candidates, many of whom are left wing progressives who author and vote for more and more taxes and regulations that are adverse to small businesses in California.
A legislator should have to vote for pro-business policies in order for business advocacy groups to rally behind them. Pure and simple.
Each year the California Small Business Association produces their Honor Roll list for the Legislature. This Honor Roll is based almost entirely on a legislator's attendance to CSBA's events throughout the year – it is not based on how that legislator voted on key business bills. In fact, the lowest rank a legislator can achieve on their scorecard is "Cum Laude." This is why one could throw a dart randomly at the "Summa Cum Laude" rankings and find one of many enemies of small business in the Capitol.
Take Senator Bob Hertzberg, for example. Senator Hertzberg has introduced legislation which extends the sales tax to services in California, an unprecedented move for this state which would result in a $10 billion tax hike on small businesses such as hair salons and accountants, and taxpayers in general. Yet this Senator received the highest honor available from the California Small Business Association.
And how could we ignore the CSBA Honor Roll rating of "Cum Laude" for Senator Mark Leno, the author and champion of California's new $15 minimum wage. SB 3 represents not only the Legislature at its worst in terms of process and transparency, but it is also one of the most devastating blows to small business in recent years, adding crippling costs to doing businesses in California. This bill will cost business owners over $12,000 a year for each full time employee! Yet the CSBA gives Senator Leno high marks for championing small business.
And Assemblywoman Lorena Gonzalez authored the mandated paid sick leave bill, and is working to increase workers' compensation rates, along with a myriad of anti-small businesses bills – in fact, she's in the Capitol simply to push Big Labor's agenda since that is her background. Yet CSBA awarded her Cum Laude.
This steals credit from the legislators who actually stake their reputations on voting for California's leading job creators.
I could dedicate an entire column to the fraudulent antics of the California Small Business Association (which is actually sponsored by big businesses, not dues-paying small business owners), but that would not leave time to mention the California Association of Independent Business. If the typo in their logo (which incorrectly spells "Independent" as "Independant") isn't enough to expose this group as a fraud, I don't know what is.
Beyond the logo though – who is the CAIB? Where are they located? What does it cost to be a dues paying member? How many members do they have? None of these questions can be answered – the CAIB phone number dead ends to a voicemail system.
Publicly exposing these groups as a farce is critical in order to educate the voters as to who truly stands up for small business pro-growth policies in Sacramento. While there are legislators who consistently vote for small business and work to make the state more business friendly, there are too many who actively work to hurt business in California – and the public deserves to know the difference. Groups like the California Small Business Association and the California Association of Independent Business need to be exposed for being fraudulent.
If you belong to a business advocacy group of any type – whether it be local, regional, or statewide – the primary function of that group should be to advocate for and support policies that make it easier to do business here in California, and to oppose policies that do not. If you choose to belong to a business organization that does not claim to do advocacy, but instead provides social benefits such as ribbon cuttings, and you understand that this is where your dues go, then no problem.
The problem we all face, whether you are a business owner, policy maker, politico, or average taxpaying citizen, is the propagation of misinformation about which of our elected leaders truly stands up for business and job creation, particularly at a time when so many Californians are out of work.
Last month, I published a piece in the FlashReport authored by Tom Scott, the Executive Director of the National Federation of Independent Business – California. NFIB-CA is the legitimate and effective organization that represents the interests of thousands of small businesses in the State Capitol. Scott's piece shared their list of priority legislation, which will then go on to inform their annual voting record, which gives a very simple and informative look into each Legislator's voting record on the issues. While other business groups go through similar motions, there are too many that do not do this analysis, and yet claim to be a voice for small business.
If you are wondering which candidates actually support small business, I recommend you peruse and share the PAC endorsements from the NFIB-CA.